College Prep Golf Tour
The Invitations to the Trevor Times Memorial at the Kingsmill River Course have been sent and in a couple of days we already have 25 signed up for this one, don't wait, if you want to play for Trevor!
In addition to playing a course that is usually $210 a day, every player gets a free box of Pro V-1's, thanks to the generous contribution from Trevor's family through the foundation.
*If you didn't receive an invitation, email us with your golf accomplishments at info@CollegePrepGolfTour.com
ANNOUNCEMENT: The overall winners of the Kingsmill Trevor Times Memorial Junior Invitational on July 16-17 will have a Paid Qualified spot in the Hope Valley Invitational in Durham NC one of the country's top Junior Golf Tournaments. Details on the overall winners rules to follow.
Premier Junior Golf Tournaments
Upcoming Events
Kingsmill River Course Trevor Times Memorial Invitational
July 16-17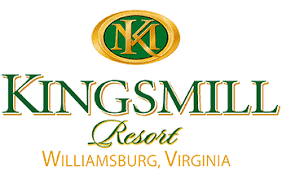 Kingsmill Country Club - River
Williamsburg, VA
Practice rounds, to be played w/in 3 days of the event. Please email kmgolfpracticerounds@kingsmill.com, w/ the following info Name & date of event, Practice Day Requested: Time Requested: Event Players #: Non-event Players #:Cost: Event Players $40.00 walking $70.00 w/ Cart ot
Dr. Jack Frable High School Invitational at Independence
August 15-16

Independence Golf Club - Championship
Midlothian, VA
The Breed Credit Qualifier at Kiskiack Golf Club
September 10-11
Kiskiack Golf Club
Williamsburg, VA
The top 3 overall High School Boys, overall High School Girls and overall Middle School Divisions will receive a $50 credit for the Michael Breed Junior Invitational at Indpendence on Nov 5-6.
The Breed Junior Invitational at Independence Golf Club
November 5-6

Independence Golf Club - Championship
Midlothian, VA
This is an Invitational based on 2022 College Prep Golf Tour and Junior Golf Scoreboard rankings. Others can apply for an invitation by emailing us at info@CollegePrepGolfTour.com
Latest Results
Virginia Junior Open at Kingsmill
May 21-22
HS Junior/Senior (Boys)
McEwen. J (-2)
Dudeck. B (+2)
Sherman. C (+4)
HS Fresh/Soph. (Boys)
Felty. E (+4)
Hall. G (+9)
Olinger. D (+9)
HS Junior/Senior (Girls)
Beitel. C (+2)
Matthews. V (+11)
Linares. M (+15)
HS Fresh/Soph. (Girls)
Nelson. C (+74)
Middle School (Boys)
Carlin. J (+4)
Maclauchlan. L (+9)
Weinstein. G (+9)
Atlantic Junior Championship at Ford's Colony & Kiskiack
March 19-20
HS Junior/Senior (Boys)
O'Boyle. F (+21)
Weinstein. J (+23)
Wheeler. R (+25)
HS Fresh/Soph. (Boys)
Caraballo. A (+20)
Olinger. D (+21)
Acree. S (+24)
HS Junior/Senior (Girls)
Mussatt. M (+34)
Umphlet. M (+56)
HS Fresh/Soph. (Girls)
Haggerty. G (+42)
Nelson. C (+80)
Middle School (Boys)
Maclauchlan. L (+8)
Mukherjee. A (+17)
Hughes. E (+17)
Middle School (Girls)
Brown. C (+56)
Michael Breed Junior Invitational at Independence
November 6-7
HS Junior/Senior (Boys)
Salmons. N (+4)
Stocksdale. D (+4)
Carlin. A (+4)
HS Fresh/Soph. (Boys)
Johnson. J (+5)
Brown. W (+7)
Olinger. D (+8)
HS Junior/Senior (Girls)
Rizzo. H (+35)
Drahnak. E (+36)
Hollberg. G (+36)
HS Fresh/Soph. (Girls)
Rizzo. M (+20)
Hollberg. L (+26)
Kenny. D (+45)
Middle School (Boys)
Lange. C (+10)
Katz. A (+11)
Carlin. J (+13)
Middle School (Girls)
Brown. C (+39)